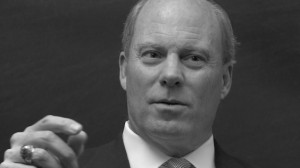 I am a former US diplomat and capital markets professional with over twenty years experience in the global fixed income markets; and, currently, an Adjunct Instructor in finance and economics at New York University.
I returned in April 2011, from a three-year appointment with the Department of State as the Economic Development Section Head and Senior Banking and Finance Advisor to the Government of Iraq in the Kirkuk Provincial Reconstruction Team (PRT). In Iraq, PRTs were civilian-led diplomatic outposts that partnered with the U.S. military and Iraqi provincial governments to help create political progress and economic development in support of long-term stability for Iraq. In this contested province, I led a "whole of government" approach toward development including close cooperation with the efforts and professionals of the UN Assistance Mission Iraq (UNAMI). I was the spokesperson for US development efforts in Kirkuk and regularly conducted economic briefings at the highest levels of U.S. Government presence in Iraq.
Prior to my appointment with the State Department I had a twenty plus year career in the global capital markets as an investment strategist, strategic client relationship manager, and trader in the fixed income markets with top tier investment banks. I regularly developed portfolio optimization strategies and advised clients on the global macroeconomic forces in the markets.
I intend to offer occasional commentary and short articles on critical issues in international politics, the economy, and the major drivers in the financial markets. In addition to my personal experience, my comments are informed by the great minds of international thought such as Hans Morgenthau, Raymond Aron, Hedley Bull, and Reinhold Niebuhr. My economic and markets perspective is influenced by the classical thinkers of modern political economy such as Adam Smith, Karl Polanyi, Douglass C. North, Joseph Schumpeter, and Fredrick Hayek.
The world cannot be understood through politics or economics alone. Only when the constant interaction, interconnectedness and influences that one has on the other is considered can we begin to understand the issues of today. Many are convinced that only democracy can ensure the survival of the world. Yet democracy cannot survive without a broad and deep middle class. History had shown that the middle class, more than any other strata of society, demands the freedoms afforded market economies and democratic governments.
I look forward to this exercise. Ultimately the value of this effort is in the eye of the reader.
Burdin Hickok
Disclaimer
This is my personal website and blog. The information I provide is on an as-is basis. I make no representations as to accuracy, completeness, timeliness, suitability, or validity of any information on this blog and will not be liable for any errors, omissions, or delays in this information or any losses, injuries, or damages arising from its use. Nothing in my comments or opinions should be construed as an offer to buy or sell any financial instrument regulated by the SEC, FINRA, the CFTC, or any regulated exchange nor should they be considered investment advice.